CALDWELL COUNTY, Mo. – A one vehicle accident in Caldwell County this afternoon claimed the life of a Kansas City teenager.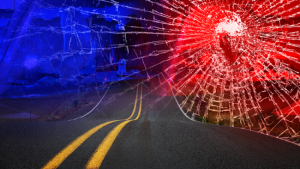 At 3:58 p.m. Thursday, March 24, 2016, Alexander M. Wilson, 16, and Walter N. Eckenrod, 17, both of Kansas City, Mo., were driving northbound on Yankee Ridge Road two miles south of Kingston when Wilson lost control of the wheel.
The vehicle traveled off the west side of the roadway, struck a small tree, and continued traveling off of the roadway. The vehicle then hit a large tree and caught fire, eventually coming to rest facing west on the west side of the roadway.
Wilson was pronounced dead at the scene by the Caldwell County coroner, Dana Brown, and was transported to Brown Funeral Home in Cameron, Mo. Eckenrod sustained serious injuries and was transported by LifeFlight Eagle to Liberty Hospital in Liberty, Mo.
Both Wilson and Eckenrod were wearing seat belts at the time of the crash.