HENRY COUNTY, Mo – A Calhoun, Missouri woman suffered moderate injuries in a one vehicle crash in Henry County.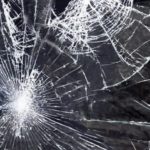 According to the Missouri State Highway Patrol, Betty Read, 64, was traveling eastbound on MO-2 at Route J around 11 a.m. Sunday morning, when the vehicle lost control, crossed the center line and overturned against an embankment.
Read was wearing her seat belt and was transported to Western Memorial Hospital with moderate injuries.