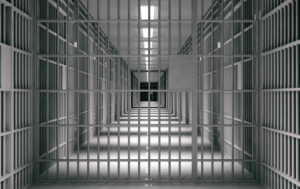 CALIFORNIA, Mo. – A California, Missouri man is being held without bond in the Moniteau County Jail as he faces murder and assault charges following an incident on Wednesday.
Moniteau County Sheriff Tony Wheatley says in a news release deputies were called to a residence on the 300 block of South East Street on a report that someone was calling for help. The release says deputies made contact with the person who was calling for help, James L. Collier, 45, of California, MO through a broken window. The deputy forced entrance into the home, and upon entry reportedly found an older male subject lying on the floor with obvious injuries. As he inspected the male, the deputy confirmed he was deceased.
According to the news release, as California police were making their way to the scene and deputies were trying to speak to Collier,  he allegedly assaulted a deputy by hitting them in the face with his head. When a preliminary search was completed, Collier was placed on a 24-hour hold at the Moniteau County Jail. He was later taken to a hospital in Jefferson City to be treated for a hand and foot injury.
The release states that after receiving treatment, Collier was transported back to the jail where he was charged with first degree murder and third degree assault on a special victim. No court dates have been set.