CALLAWAY COUNTY, Mo. – A one vehicle crash Sunday evening, October 2, 2016, just after 8 p.m. injured five Mo.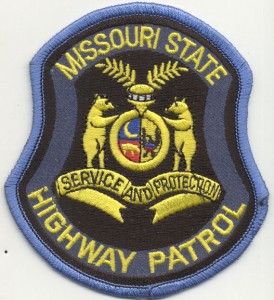 teenagers.
According to the Mo. State Highway Patrol, Nicholas Bohannan, 19, of O'Fallon, Mo., was westbound on Highway WW at County Road 350 when he failed to negotiate a curve. The 2003 Mini Cooper went off the left side of the roadway, struck a post and then overturned.
Bohannan suffered minor injuries, as did Callie Collier, 18, of Oak Grove, Mo. Josie Cotter, 19, of Pleasant Hill, Samuel Huesgen, 18, of Wentzville, and Aubrey Vaughn, 19, of Belton, each suffered moderate injuries.
Collier and Bohanan were released at the scene. The other three injured were transported to University Hospital for treatment. Only two of the occupants were known to be wearing seatbelts.