CALLAWAY COUNTY, Mo. – A case review is scheduled in the Callaway County Circuit Court today, November 16, 2015.
According to court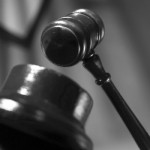 documents, Billy Jack Hall Jr., 44, will appear for a hearing at 9:00 a.m. this morning. The court will review the results of a mental health examine conducted by the Fulton State Hospital at the request of the court.
Hall was charged with alleged felony unlawful use of a weapon in March of 2014.