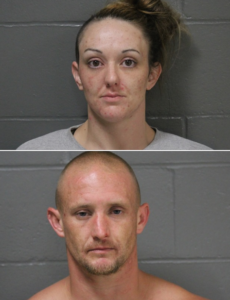 CAMDENTON, MO – Law enforcement made two drug arrests early Tuesday morning in Camden County.
A search warrant was procured by the County Sheriff at a residence in Camdenton, where various drugs were seized, including methamphetamine, black tar heroin, fentanyl, methylin, and marijuana. An arrest was made of Clourisa Standley, 28, who is charged with four felonies for possession of controlled substances. Bond was established at $25,000. Also arrested was Kevin Snapp, charged with felony possession in violation of a Capias warrant.
Future court dates have not been set.