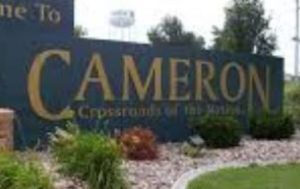 CAMERON, Mo. – At a public meeting Monday the city of Cameron will host a public hearing regarding the voluntary annexation of property along northeast Highway 69.
Prior to that hearing, an ordinance will be proposed pertaining to the redevelopment plan for the Manion Plaza. Several resolutions for the acceptance of property, and easements are also scheduled as matters of old business.
The meeting begins 6 p.m. in Goodrich Auditorium.