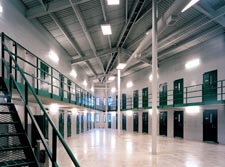 CAMERON, Mo – The death of an inmate at Crossroads maximum security prison in Cameron is now under investigation.
Timothy Adams, 49, was found deceased Friday, May 6.  He had been an inmate since 2009, serving a life sentence for accessory to murder.
The Missouri Department of Corrections says, an investigation is ongoing.