JEFFERSON CITY, Mo. — A Cameron resident plead guilty in federal court Monday to his role in a conspiracy to distribute methamphetamine.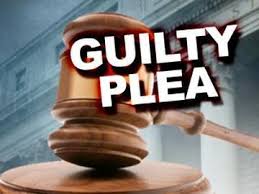 According to the Office of the United States Attorney for the Western District of Missouri, Benjamin W. Clark, 26, pleaded guilty Monday to the charge contained in a Nov. 16, 2017 federal indictment.
Three Cameron residents are among five who have pleaded guilty to their roles in the conspiracy, which distributed methamphetamine to Cameron, Kansas City, and elsewhere.
Clark is the fifth defendant to plead guilty to participating.
Clark and two co-defendants, 28-year-old Jalie J. Brinlee, of Cameron, and 26-year-old Robert J. Keegan, of Harrisonville, will be sentenced to 18 years in federal prison without parole.
Two other co-defendants, 23-year-old Felicia C. Ward, of Cameron, and 34-year-old Frank E. Hundley, of Kansas City, are each subject to a mandatory minimum sentencing of 10 years in federal prison.