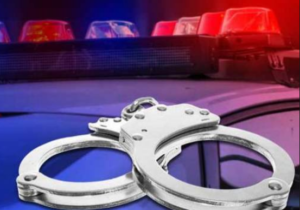 UPDATE:  6/3 – A Kansas City man is being charged for assault of a Cameron police officer according to court records.
Prosecutors charged Michael Moses, 33, is accused of hitting Sgt. Eric Belshe with a vehicle during the initial moments of a suspect pursuit Saturday which ended in Kansas.
Police had been called to a retailer for reports of burglary.
Moses is charged with assault of a law enforcement officer, armed criminal action, and resisting arrest. A warrant was obtained today. Initial appearance is scheduled for 9:30 a.m. Tuesday morning in Dekalb County.
CAMERON, MO – Missouri Highway Patrol is investigating a police chase over the weekend that originated in Cameron.
Officers say they responded to reports of stealing at a local retailer around 12 p.m. Saturday. The suspect fled in a vehicle which reportedly ran over an officer in the retailer parking lot. A pursuit, which traveled west on 36 Highway, was joined by Highway Patrol, and ended in Kansas, where the suspect was taken into custody, awaiting charges and extradition.
According to the Cameron Police Chief, the injured police officer was released from an area hospital after being treated for injuries.