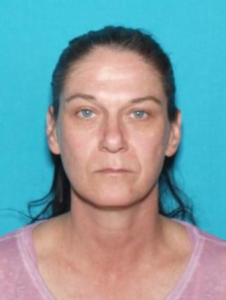 LIVINGSTON COUNTY, MO – A Cameron woman is being sought by Livingston County authorities who is wanted for suspected forgery.
A warrant dated yesterday names Hope Brantley, 43, as charged with the class D felony. Bond has been set at $7,500. Public assistance is requested by Livingston County Sheriff in the apprehension of Brantley.
Brantley is described as a white female, brown hair, blue eyes, 5'7″, 150 lbs.