KIRKSVILLE, Mo. – A medical emergency is being blamed for a car crashing through the window of a bank in Kirksville yesterday afternoon.
Kirksville Police say Randall Murphy, 58, was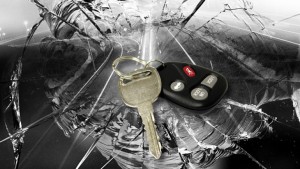 having an episode when he accelerated, causing his vehicle to cross from the Walmart parking lot and go through the wall of the U. S. Bank on North Baltimore. Police say an office on the north side of the building was unoccupied when the car crashed through the wall.
Murphy was transported to Northeast Regional Medical Center for treatment.