INDEPENDENCE, Mo. – An Independence restaurant is closed after a car crashed through the front of the building Saturday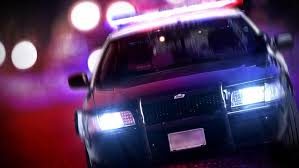 morning.
Grandpa's Cafe at Highway 24 and Arlington was put out of business by a driver that police say fled from a traffic stop around 1:30 in the morning. Mikilos Quinn, 40, has been charged with first degree property damage, resisting a lawful stop, assault on an officer and driving while intoxicated.
Riad Kattan, owner of Grandpa's, moved to the Highway 24 location just three year ago. Kattan is a tenant, and the owner currently has no plans to rebuild. Insurance may not pay for the damage because the vehicle Quinn was driving was reported stolen.