BUCHANAN COUNTY, Mo. – A Helena woman received minor injuries after her car slammed into two tractor-trailer units on Interstate 29 yesterday afternoon.
The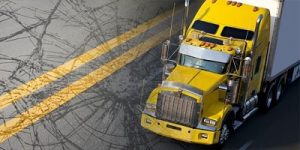 Missouri Highway Patrol says the crash occurred at Fredrick Avenue in St. Joseph around 5:22 Friday. The tractor-trailers were in each lane of northbound Interstate 29 behind congested traffic when Roberta Watson, 39, skidded into the towed unit of the truck in the passing lane. Her vehicle then spun into the drivers side of the other semi's towed unit.
Watson was transported to Mosaic Life Care for treatment.