BOONE COUNTY, Mo. – A rollover crash in Boone County, sent a Columbia man to the hospital today.
According to the crash report from the Missouri Highway Patrol, a southbound vehicle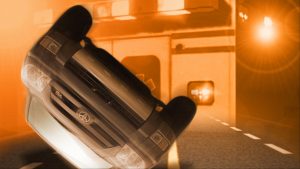 traveled off the right side of Route ZZ at Payson Drive, around 10:45 this morning. Kwang Yoo, 36, was moderately injured when the vehicle struck a culvert, overturned and struck a utility pole.
Yoo was transported to University Hospital for treatment.