PETTIS COUNTY, Mo. – A bicyclist was killed when he was hit by a car in Pettis County Friday evening, July 22, 2016.
According to the crash report from the Missouri Highway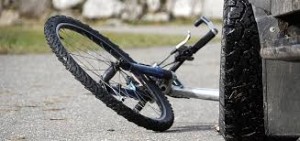 Patrol, Patrick K. Gwaltney, 51, of Sedalia was riding on Route HH, East of Olive Branch Road when an eastbound vehicle driven by Marty Korpf, 26, of Smithton, rear ended the bicyclist, knocking Gwaltney into a ditch.
The victim was pronounced dead at the scene.