A Chillicothe resident, Carl Alden Bowman, 76, died Friday, June 28.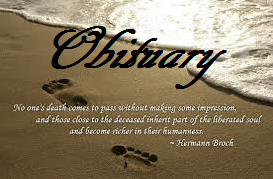 A memorial service will be held at Lindley Funeral Home in Chillicothe on Wednesday, July 3 at 11:00 a.m. with inurnment following in Enon Cemetery in Enon.
There is no scheduled visitation. Friends may call at the funeral home on Tuesday, July 2 from 9:00 a.m. until 5:00 p.m.
Memorials are suggested to Forest O. Triplett Animal Shelter, care of the funeral home.