Carla Jean Hayes, age 59, a resident of Braymer, Missouri, passed away on Wednesday, November 13, 2019, at Hedrick Medical Center, Chillicothe, Missouri.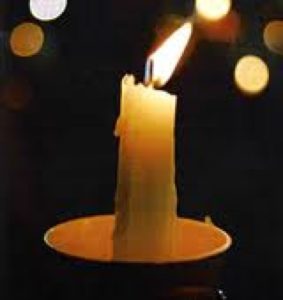 Carla was born the daughter of David and Barbara (Anderson) Allen on September 9, 1960, in Chillicothe, Missouri. She was united in marriage to Glenn Hayes on May 4, 1991, in Braymer, Missouri. He survives of the home. Carla worked as a secretary for Midwest Glove in Chillicothe, Missouri, for 35 years. She was a member of the Braymer Methodist Church, Braymer, Missouri.
Survivors include her husband, Glenn Hayes of the home; mother, Barbara Allen of Dawn, Missouri; three daughters, Wendy Engberg and husband Chris of Brookfield, Missouri, Rebecca Alexander of New Cambria, Missouri, and Samantha Campbell of Chillicothe, Missouri; eight grandchildren, Andrew, Michael, Blake, Cayden, Addison, Tylar, Triggar, and Skylie; one brother, Larry Allen of Kidder, Missouri; and two sisters, Juanita Sykes of Dawn, Missouri, and Juan Allen of Braymer, Missouri. She was preceded in death by her father.
A memorial service will be held at a later date. Memorial contributions may be made to the Alzheimer's Association and may be left at or mailed to Lindley Funeral Home, P.O. Box 47, Chillicothe, Missouri 64601. Online condolences may be made at www.lindleyfuneralhomes.com.
Arrangements are under the direction of Lindley Pitts Funeral Home, Braymer, Missouri.