A Norborne resident, 80-year-old Carolyn Dee (Cunningham) Lyon died Monday, Jan. 27.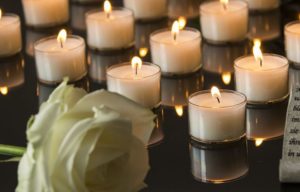 Funeral services will be held at 4:30 p.m., on Saturday, Feb. 15 at McCroskie Creek Baptist Church in Carrollton. They receive friends from 6-8 p.m. on Friday, Feb. 14 at Bittiker Funeral Home in Carrollton.
Graveside service to follow at Beaty Cemetery, just before sunset. Memorial contributions may be made to Beaty Cemetery or Carroll County Memorial Hospital Foundation Fund and can be left at or mailed to Bittiker Funeral Home in Carrollton.
On June 12, 1959, Carolyn married Kenneth Dale Lyon at McCroskie Creek Baptist Church.  They were blessed with four children, Bradford, Chad, Robert, and Cara.
Carolyn attended school in Bosworth where she graduated in 1958. She attended the University of Missouri, in Columbia, and she received the Life Underwriting Training Council Degree in May of 1982 from an online school in Washington, D.C… Carolyn and Kenneth farmed southeast of Dawn, Missouri, before founding Lyon & Lyon Enterprises, Incorporated on May 25, 1982; a business that is still in operation by her family after her retirement in 2018. She was very civic and community-minded as was evidenced by her many memberships and accomplishments: 4-H Leader, Cub Scout and Explorer Post Leader Director, State Board Member of Missouri Adults and Children with Learning Disabilities Education Director, FFA Advisory Board of Directors, Carrollton High School volunteer, pianist at several churches, Carroll County Ambulance District Board Member, and a founding member of the Carroll County Memorial Hospital Foundation. Carolyn was one of the most generous individuals, not only with her time but with her financial contributions as well, some of the recipients are as follows; a scholarship was given for a number of years to a Bosworth High School graduate in memory of her beloved granddaughter, Christina Marie Lyon who passed away on January 25, 2004. She also presented the Kenneth D. Lyon Scholarship and Lyon & Lyon Scholarship to deserving graduates of Norborne High School, and substantial donations to the Carroll County Memorial Hospital Foundation Fund. Carolyn was featured in two National Magazines, one for her accomplishments in "The Insurance Industry" and one in "Land Line" for her excellent leadership and operation of her trucking company. She enjoyed watching all birds, with hummingbirds being her favorite. Carolyn liked landscaping and working in her yard, which was always manicured to perfection! From 4:00 p.m. until 5:00 p.m. in the afternoon, you need not have tried to contact Carolyn as she was watching Judge Judy, one of her favorite shows! She liked watching tennis and softball, and was an avid Norborne Lady Pirates fan, who cheered for her granddaughter Alexa as well as supporting the entire team! She was truly obsessed with Caren's Cakes and the first of every year would place her yearly order for her families' birthdays and other events that required cake! She loved her family unconditionally and if you were a true friend, you were her friend for life. The family would like to thank two of Carolyn's dear friends, Marg Wheeler and Melanie Finley for everything they did for Carolyn. She was a member of the Carrollton United Methodist Church.
Carolyn is survived by her children, Bradford W. Lyon and wife Lori of Carrollton, Missouri, Chad Christopher Bee Lyon and wife Tina of Norborne, Missouri, Robert Shawn Lyon and significant other, Kim Goedeke of Norborne, Missouri, and Cara Deann Newham and husband Ryan of Norborne, Missouri. She is also survived by her grandchildren whom she loved and adored: A.J. Hammer and wife Amanda, T.J. Hammer and wife Audrey, Bret Lyon and wife Kelsey, Caleb Lyon, Ross Lyon and significant other, Jacie O'Dell, Alexa Lyon, Blake Lyon, Lilly Lyon, Collin Lyon, Shelby Goedeke, Sheldon Goedeke, and Maddie Newham. Carolyn also adored her many great-grandchildren, Jude, Jonah, Eden, Lucas, Kortlynn, Ledger, Beckham, Violet, and Gauge; and two sisters-in-law, Patty Lyon of Carrollton, Missouri, and Cora Lou Brinkman of Billings, Missouri.
She was preceded in death by her parents; her loving husband Kenneth; her brother Eric; one granddaughter, Christina Marie Lyon; and her step-father, W.I. Marple; her beloved four-legged family members: her English Setter, Jackson; Fritz, her Siamese cat; Shea, her Dalmatian; and Taz, her Himalayan cat.