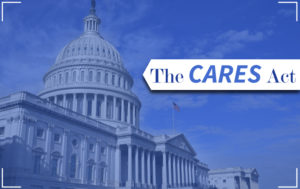 CARROLLTON — With $200,000 left in its $1.18 million allocation of CARES Act funding, Carroll County Commission along with its COVID-19 committee on Friday agreed to mark the remainder to help the county's small businesses.
"The main priority is to the small businesses in this community, because we believe the need is just so urgent," presiding commissioner Stan Falke says. "We continue to have businesses close because of positive Covid results from businesses and operators, and continue to see businesses struggling because people just aren't out shopping."
Businesses can show the pandemic's financial harm by providing revenue comparisons for the years 2018 or 2019 and six months of revenue in 2020 to the commission. Falke says last year's flood hampered many businesses, so 2018 financials may indicate a "more normal" picture.
"If you show that (financials), then we move on to say, 'What can we help you with? Rent, insurance, utilities, that kind of thing," the commissioner says.
Carroll County businesses who've already received CARES Act funding can reapply for additional funds, according to Falke. Applications are available in the county clerk's office, 660-542-0615.