COLUMBIA, Mo. – The following students of Carroll County and Chariton County, Missouri have been named to the College of Agriculture, Food and Natural Resources dean's list at the University of Missouri for the spring 2018 semester.
"Being named to the dean's list is an exceptional academic accomplishment.  We are very proud of each student, not only for their academic excellence, but also for the hard work and dedication to their academics and career preparation this past semester," Bryan Garton, associate dean and director of academic programs said.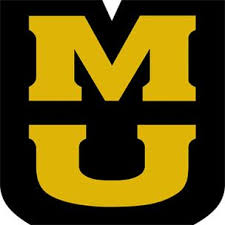 To be named on the CAFNR Dean's List, students must maintain a term GPA of 3.5, a cumulative GPA of 3.0 and be enrolled in a minimum of 12 credit hours. Schools and colleges across the university have slightly different requirements.
Students from Carroll County and Chariton County on the Dean's list are:
Seth Fergason, agricultural economics, Norborne, Missouri
Logan Korff, agricultural systems management, Norborne, Missouri
Brock Richards, agricultural systems management, Keytesville, Missouri
Cole Edwards, agricultural economics, Salisbury, Missouri
Madison Byrd, science and agricultural journalism, Keytesville, Missouri
Jordan Clark, plant sciences, Salisbury, Missouri
Sierra King, agribusiness management, Salisbury, Missouri
Jordan Sayre, agricultural systems management, Marceline, Missouri