The 2016 Carroll County Fair is on its way, and there's tons of fun to be had by all. Beginning July 6 and lasting until July 9, this year's fair will feature a tractor pull, a football game, bull-riding, livestock shows, and so much more.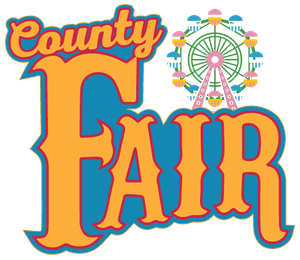 According to Belinda Flick, Treasurer of the County Fair, says this year, Toby's Legacy Carnival will be coming in from Marceline, which will have rides for both the younger and older kids.
On the first night of the fair, the YMCA will be hosting a hot dog eating contest, which Flick says, to participate, you must be registered by June 29.
Thursday night, June 7, will kick off with a car show at 6:00 p.m. and live entertainment.
Click here to listen to KMZU's Elizabeth Orosco talk with Belinda Flick:
"In the amphitheater, we're having the Katanonics Rockabilly Trio. They're a group that will be singing a lot of 50's, 60's, 70's music," said Flick. "So, we think it'll be a fun time, something a little bit different that we haven't done before."
Also on the entertainment docket is the band, Cheap Thrills, who will be performing at the Beef and Pork Palace on Friday night, Blue Stem at the Beef and Pork Palace Saturday night, and Mike Love at the amphitheater Saturday night at 7:00 p.m.
Starting at 7:00 p.m. Friday, June 8, will be mutton busting, bull-riding, and barrel racing, which is something new that has been added for this year.
At 2:00 p.m. on Saturday, June 9, there will be an all-star arena football game at the softball field, featuring college football players. That night, there will be a garden tractor pull, which Flick says will be a really cool thing to watch.
"I don't think a lot of people know what [garden tractor pullers] are, but they are truly fantastic. These garden tractors are amazing, they've worked on them, they're hyped up, and they are really something to watch," Flick said. "Even if you're not really a tractor pull person that wants to watch them, they're really cool to watch."
Opening ceremonies for the numerous livestock shows will begin at 6:00 p.m. Wednesday, June 6, followed by a kiddie tractor pull at 6:45 p.m. The shows, including ham, rabbits, poultry, goats, and sheep will lead up to the livestock sale Friday night.
The VFW will be hosting bingo from 6:00 p.m. to 9:00 p.m. Wednesday, Thursday, and Friday nights, another new activity that has been added, and people will have the chance to ride a mechanical bull at the Beef and Pork Palace from 6:30 p.m. to 9:00 p.m. Thursday night.
Other activities include bingo, hosted by the VFW on Wednesday, Thursday, and Friday nights, a mechanical bull at the Beef and Pork Palace, Bathing Cuties, and the 4-H Youth pie baking contest and auction.
Flick says they're excited about this year's fair and hopes all who attend have a great time.
"I just hope everybody comes out and enjoys the fair," said Flick. "We're really looking forward to it."
For more information about the fair or any of the events, feel free to call Brenda Flick at (660)-752-6128, or Mary Ann Rodenburg with the Chamber of Commerce at (660)-329-2087. Also, contact Rodenburg if you are interested in setting up a booth for the fair.