CARROLLTON, Mo. — Carroll County Memorial Hospital is implementing a no visitor policy.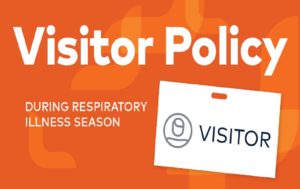 The restrictions begin Wednesday, March 18 in response to the coronavirus.
The hospital will be restricting all non-essential visitors throughout all areas of CCMH, including the Emergency Department and Jefferson Medical Group.
Exceptions include:
One dedicated parent/caregiver for pediatric or mentally disabled patients who cannot be left alone
One dedicated caregiver/driver for outpatient surgery patients
One dedicated caregiver/driver for outpatient services, such as Physical Therapy or other outpatient diagnostic services.
Special considerations will be given to family members for patients where end of life care is being given.
"We understand this policy is difficult for patients and visitors," said Jeff Tindle, CCMH Chief Executive Officer. "However, we must take these new restrictions out of an abundance of caution to help stem the spread of COVID-19 and further minimize the risk of exposure to our patients, visitors and colleagues. We've seen an increase in the number of positive cases throughout the United States and fully expect these numbers to rise. It's more important than ever to remain diligent in following our safety protocols to keep our communities safe."
Other restrictions regarding the hospital were implemented March 16.