CARROLLTON, Mo. — One visitor to the inpatient care unit will be allowed at Carroll County Memorial Hospital effective on Monday, July 6 who meets certain qualifications.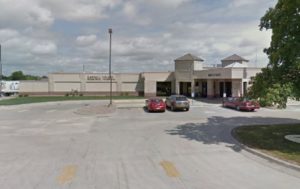 The policy put in place includes:
· One visitor at a time
· Adult visitors only (18 and older)
· Visiting hours are 4-7 p.m.
· Must use the main entrance
· Visitor must be screened, temperature checked and must wear a mask
· Isolation patients will not be allowed visitors
· Exceptions for end of life visitation is under the discretion of the charge nurse.
"We know that it is not only important to our patients' loved ones to be able to visit, but it also helps boost the morale and healing process of our inpatients," said Cindy Gilman, CCMH Chief Nursing Officer.
"We are continuously following recommended CDC guidelines and keeping the safety of our patients on the forefront of all our decisions."