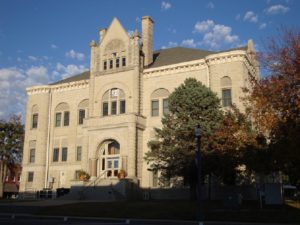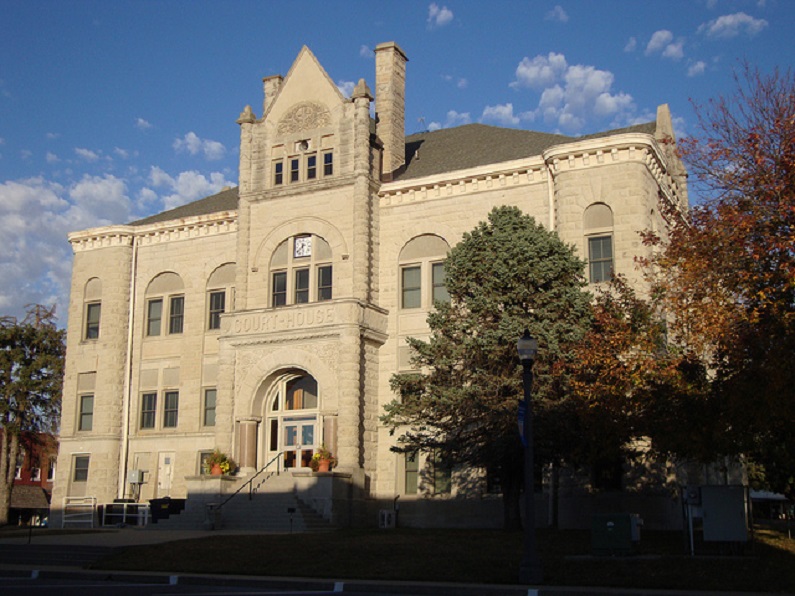 CARROLLTON — Carroll County officials gathered for a conference call for updates regarding COVID-19 on Thursday.
The call was facilitated by Presiding Commissioner Stan Falke. After giving the commission's report regarding last week's update on CARES Act funding for businesses and schools, County Clerk Norma Sparks spoke on voting in Carroll County, mostly discussing the number of absentee ballots her office has received compared to the August primary.
"I know we were up to 169 (ballots) yesterday, which in August we only had 156 total," Sparks said. "So I know it's going to be a brisk total."
Sparks also described the new state methods for absentee voting for this election, which include the method that allows anyone who maybe at risk for contracting the virus to request a ballot without having to notarize the envelope and the method for all voters who can request an absentee ballot, however the envelope does need to be notarized.
Rep. Peggy McGaugh had also been on the call, where she gave an update on Gov. Mike Parson and First Lady Theresa Parson and their COVID-19 diagnoses as the first lady's isolation period is ending and the fall festival that was set to happen on Saturday was canceled. Most of her current projects revolve around the public safety issue and state initiative on combatting violent crime, however McGaugh had also mentioned that she has received calls about the current issues within the Carroll County Ambulance District and offered her thoughts on what to do going forward.
"I think that we probably should get together all the entities involved with the entities involved with the ambulance district to get some sane answers because I know it's getting crazy out there with some of the allegations," McGaugh said. "We want to make sure that everyone is playing fair and on the same page so I'm happy to intervene with that."
No representatives for CCAD were on the conference call. McGaugh ended her report by giving her congratulations on the Show Me Ethanol expansion and highlighting the Kansas City Star story on the county's growing medical marijuana landscape.
According to Judy Brock, the emergency planner for the Carroll County Health Department, as of Thursday morning there are 22 active cases of COVID-19 in Carroll County. The county has only had one death and there are currently no hospitalizations. The health department will also be hosting flu shot clinics during this month.
With the Carrollton Public Library, Sue Lightfoot announced that the library has received a grant to expand broadband in the library, which Lightfoot says will go toward creating more hotspots for public use.
"Right now we have five Wi-Fi hotpots," Lightfoot said. "We also have five iPads that have their own data plans that could also be used as hotspots and I am hoping to increase that to 25 hotspots. We have definitely had a need for this in our community."
Carrollton R-7 School District Superintendent Danny DeWitt said that Carrollton schools have been doing well compared to other surrounding districts when it comes to COVID-19 data.
"I feel very blessed we're still in school," DeWitt said. "We're still in school and we've had not a single student or staff member who has tested positive for coronavirus. We feel very fortunate for where we are now because if you had told me we'd be in week six and we'd be having volleyball and football and everything else and at least some sense of normalcy, I would've taken that bet. I didn't think we'd make it this far."
DeWitt said that  some of the preventative measures the school has taken includes enforcing a mask policy and increasing sanitation practices.
Before the end of the call, Falke gave a report on behalf of the city council, in which it was said that they have received $45,000 in CARES Act funding, most of which will go toward frontline salaries.