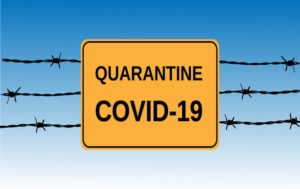 CARROLLTON — Carroll County has been relatively unscathed by the coronavirus outbreak, but the past few days have halted sports practices, kindergarten enrollment and more social activities.
According to the Carroll County Health Department, Before the holiday weekend Carroll County saw eight new cases of COVID-19 over the span of two days, bringing the overall number of cases to 20. Today, the numbers are 11 active cases and 22 overall.
According to Carrie Mansur, an LPN who works for the Carroll County Health Department, the health department has only three nurses processing tests and other information, so there isn't a way to be completely sure how many cases there are in the area until the end of the day when this process is complete.
Despite this, the health department is working to get information out to the community as promptly as possible.
"We're spending our time contacting everybody and making sure they are quarantining correctly like they need to," Mansur says. "We'll update our Facebook as we can."
Mansur says most of the cases they are seeing are mild, and that the health department is working to make sure those who have tested positive are following CDC guidelines. Currently, no one tested positive for the virus has been hospitalized.
As the number of cases rise, places in town are starting to close for the safety of the community.  As temperatures rise in town, the Carrollton Cove Aquatic Center will be closed tomorrow – less than a week after its grand opening – after one of the staff members tested positive for the virus. Carrollton schools have suspended activities and events such as cheerleading tryouts and kindergarten enrollment after a student participating in the summer weights program tested positive for coronavirus.
The best way to stay informed with the health department's latest COVID-19 information is to follow its Facebook page.