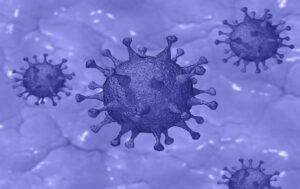 CARROLLTON — The Carroll County Health Department has updated the COVID-19 death toll since its last report on Jan. 13.
In the Jan. 20 report, the health department reported 28 deaths from the virus in the county. This is an increase of five deaths from the previous report, which remained at 23 deaths for two weeks. The health department is also confirming 26 active cases of the coronavirus in the county. To date, Carroll County has seen 896 total cases of the virus.
The Livingston County Health Center has also reported a new death due to the virus. The health center had one new death to report, which brings the county's total number of lives lost during the pandemic to 45. There are currently 71 active cases of the coronavirus in Livingston County, a sharp increase from Tuesday's report, which only recorded 40 active cases. Livingston County has experienced 1,316 cases of the virus since the pandemic began, and currently nine people are hospitalized.