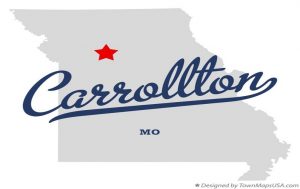 CARROLLTON – Due to concerns over COVID-19, the Carrollton City Council will be meeting via teleconference on Monday.
On the agenda for the meeting is to adopt an ordinance rezoning a single-family dwelling district to an agricultural district on 1400 North Jefferson St. The council will also take demolition bids for the structure on 16 N. Main. The rest of the meeting will follow with a reports from the police and fire departments and reports from council members.
The meeting will be at 6 p.m.