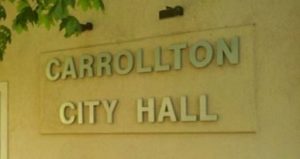 CARROLLTON — Due to a close contact identified in the Carrollton City Hall, the doors will be closed for the next two weeks.
Mayor Scott Bartlett said during his COVID-19 update at Monday's city council meeting that City Hall is still staffed, and employees are either working from home or rotating in and out to maintain limited contact and is working closely with the health department for safety.
There has also been a close contact within the Carrollton Police Department. Following suit with city hall, the doors will be locked, and staff schedules will be adjusted to limit contact. Services will still be handled; non-emergency calls are being addressed over the phone and if police are needed to go somewhere, they will be using PPE.