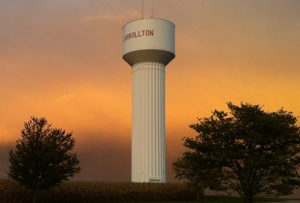 CARROLLTON, MO – Amid regular department reports during the Carrollton City Council meeting, discussions of building codes brought many Carrollton residents to a meeting Monday, September 18.
Council members had voted in August to adopt international building codes by January of 2018.  Citizens were concerned about the potential effect the codes could have on future business and construction in the city.  Questions were asked regarding the specifics and extent of the possible changes.  Cities can have differing rules as to what kind of work requires a permit and inspection.  The council's work on the item is ongoing, and will be partially dependent on input by area contractors.
Permit fees would pay for an inspector to ensure the codes are followed.
A permit and inspection would not be required in the case of a homeowner performing maintenance on an owned property. However, a contractor hired to do significant work on or within a structure would be more likely to need a permit.   State law indicates contractors that are licensed in other cities or municipalities would not be required to re-license in other cities.  Carrollton is one of the few cities of their size not to have the building codes in place.
Other reports from the council included indications from Mayor Brian Mathis that Carrollton would be spending up to $300,000 on city streets this fiscal year.  The mayor also credited the recent passage of the new transportation tax in making the repairs possible.
City officials also said a possible bond issue may be brought to voters for future repair of the city's water pipes.  Certain segments of the system were found to be in dire need of repair after an inspection earlier this year.  In conjunction with possible grants, an average monthly increase in water prices per customer may amount to from $10 to $25 according to rough estimates.
Council voted to enter into a closed session.