CARROLL COUNTY, Mo. – A Carrollton man has a case review after pleading guilty to burglary and stealing charges.
According to court documents,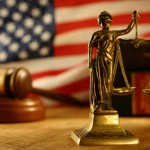 Dillon Harvey, 20, pleaded guilty in August of 2015 to felony charges of stealing over $500 and burglary in the second degree. The court sentenced Harvey to seven years in the Department of Corrections before suspending execution of sentence and ordering him to serve 120 days of shock incarceration before the court would consider a five year sentence to supervised probation.
The 1:00 p.m. hearing today will be to review a report from the D.O.C. to determine Harvey's eligibility.