CARROLL COUNTY, Mo. — A Carrollton man sustained only moderate injuries after being ejected from his vehicle Saturday morning in Carroll County.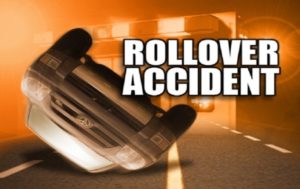 The Missouri Highway Patrol reports that the vehicle, driven by Adam S. Geiger, 32, was traveling eastbound on 10 Highway just East of County Road 141 at 8:02 a.m.
Geiger's vehicle traveled off the East side of the roadway, struck an embankment and overturned, ejecting Geiger. Both driver and vehicle came to rest in the ditch.
Carroll County EMS transported Geiger to Carroll County Memorial Hospital for treatment. Geiger was reportedly wearing a seat belt at the time of the accident.