CARROLLTON, Mo— The town of Carrolton has enacted the Emergency Snow Routes.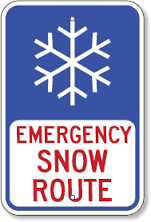 Chief Turner with the Carrollton Police Department advises motorists to use caution as the City of Carrollton is out working to clear the roadways.
He also reminds citizens that while the emergency routes are in place, vehicles should not be parked on the marked roadways.