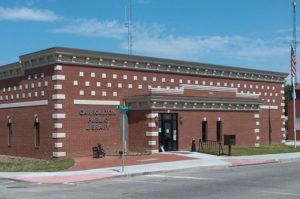 CARROLLTON, Mo. – Carrollton Public Library Board will reopen its door to the public, beginning on July 6. In-house programs, like Harvesters Grab and Go snacks, children's story time will also begin on that day. Restrictions will be lifted on group size as well, according to Sue Lightfoot, library director. Patrons are encouraged to wear masks, use provided hand sanitizer and social distance in the building.
In-house programs include:
10:30 a.m. on Monday and Thursday: Story time, crafts and activities for children with parents/caregivers
9:30 a.m. on Monday and Thursday: Guardian Angel Daycare story time
2 to 4 p.m. Monday, Tuesday and Thursday: Harvesters Grab and Go snacks for children, age 18 and younger.
No-contact services, which have been well utilized by patrons, will continue, according to Lightfoot. Patrons can email, call (660-542-0183)  or text library staff for requests.
Lightfoot says the summer reading program with Norborne Public Library is "going strong," with participants registered and returning their reading logs. Participants can track their success by going to www.carrollton.readsquared.com to register and participate.