CARROLL COUNTY, Mo. — A Carrollton man has been charged with three felonies following an altercation with police officers in a parking lot in the early hours of Wednesday, July 5, 2017.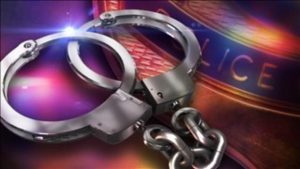 According to a probable cause statement from the Carroll County Circuit Court, Timothy L. Sparks, 34, was pulled over by officers around 1:09 a.m. for failing to stay in his lane. They requested assistance from the Missouri State Highway Patrol when it became clear that Sparks was under the influence of intoxicants.
The probable cause statement goes on to state that when the officers attempted to detain Sparks, he became angry and non compliant. He made a first and stepped towards one of the officers, which the officers perceived as aggression. The officers told Sparks to comply or that he would get tased. When Sparks still failed to comply, one of the officers readied his Taser CED and announced "taser, taser, taser" before using the device, which was ineffective.
The probable cause statement alleges that Sparks than began assaulting one of the officers. When the other officer stepped in to intervene, they were also pinned to the ground by Sparks. At this point the police chief of Carrollton arrived on the scene. Sparks than attacked the chief, injuring his knee.
Sparks was eventually taken into custody with further assistance from deputies of the Carroll County Sheriff's Office. The Missouri State Highway Patrol also assisted with DWI portion of the case.
Sparks has been charged with three class D felonies for assault in the 3rd degree against a special victim. His bond is set at $15,000 cash or licensed surety. Future court dates are pending.