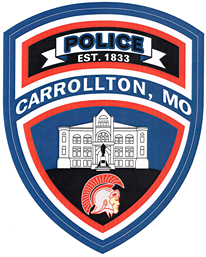 CARROLL COUNTY, Mo. – The Carrollton Police Department has issued an official statement regarding a shooting that took place just after 10 Friday night, February 16, 2018.
According to the police department, officers were dispatched to the nine hundred block of Park Street for a reported shooting.
Once on scene Carrollton police made contact with an individual who was shot twice in the abdomen.  The victim was transported to Carroll County Memorial Hospital immediately before being airlifted to University Hospital in Columbia, Missouri.
There is no other information available at this time as the investigation is ongoing.
The Carrollton Police Department is asking anyone with information about the incident to contact them at 660-542-3128.