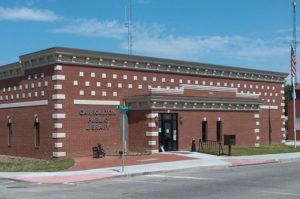 CARROLLTON — The Carrollton Public Library will be hosting an event in collaboration with the Catholic Charities of Kansas City – St. Joseph.
The Catholic Charities has received a $250,000 grant from the state to provide housing and utility assistance to families who are in need, according the release. With the grant, Catholic Charities plans to provide housing assistance to families in all the 27 counties they serve. Families or individuals do not need to belong to the Catholic Church to participate.
The Catholic Charites staff will be at the Carrollton Public Library in the lower level conference room taking appointments for those requesting assistance on Thursday, October 22. To set up an appointment, call Aaron Seiwald, the Catholic Charites Welcome Center administrative assistant, at 816-659-8259 or email him at aseiwald@ccharties.com before Thursday.
According to the release, required documents for processing an application include verification of income, a photo ID, social security cards, proof of residency; a current bill if in need of utility assistance; and a copy of a current lease, letter from a landlord with the amount owned and a valid phone number for the landlord if needing rental assistance. All funds will be sent directly to landlords or mortgage or utility companies.