CARROLLTON, Mo. — The Carrollton Public Library has exciting new things to talk about, including an upcoming petting zoo, as COVID-19 restrictions ease and some normalcy returns to programming.  Library Director Sue Lightfoot-Horine explains.
The Carrollton Public Library has "a very intense Summer Reading Program," according to Lightfoot-Horine. She says the library has had this for several years and is now incorporating the Norborne community. The purpose of the program is to "maintain or increase reading levels in primary and elementary school aged kids." Here's the Director with why it's so important.
The library's Summer Reading Program kick-off event? A free petting zoo.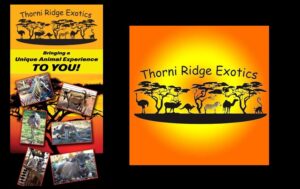 Lightfoot-Horine says the petting zoo will be completely self-contained with several animals for everyone to enjoy seeing and learning about.
The petting zoo adventure is all part of the library's summer reading program theme.
Lightfoot-Horine is hoping the weather cooperates with the petting zoo date but, in the event of inclement weather, she says they do have a backup date of June 3 scheduled.
More information about the Carrollton Public Library can be found here or here.