JEFFERSON CITY, Mo. — The Carrollton Public Library is being promoted.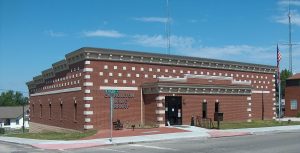 The library will have a membership in Missouri Evergreen, an integrated library system shared by 51 libraries around the state. Evergreen was founded by four libraries in 2012 and has grown to include 51 libraries.
"As one of the founders of this resource sharing system, we are delighted with its continued growth," said Carrollton Library Director Sue Lightfoot.
It currently offers over 3.2 million items and 1.4 million unique titles to share with over 650,000 patrons throughout Missouri.
"Missouri Evergreen is a tremendous asset to libraries across the state," Missouri Secretary of State Jay Ashcroft said. "As a member of Evergreen, patrons can request books from other member libraries as though they are two branches of the same library. This vastly expands the amount of library materials available to patrons by connecting them to libraries across the state. We're proud to help provide this service to Missourians."