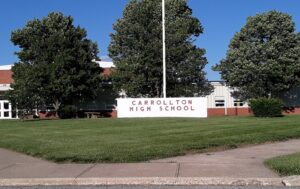 CARROLLTON — The Carrollton R-VII School Board will meet in regular session Tuesday.
Some topics of discussion are the summer school report, the track replacement update, and the 2021-2022 staff orientation scheduled. Other topics include fund transfers, copier bids and a 2021A policy update. The board will move into closed session to approve minutes of a previous closed session meeting, and discuss personnel and real estate matters.
The meeting will take place at 7 p.m. Tuesday in the Administration Building.