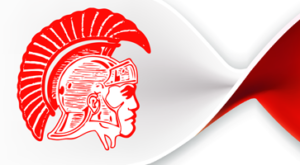 CARROLLTON — With school less than a month away from starting, Carrollton R-7 School District has shared its official reopening plan.
The full document was approved by the Board of Education on July 24 and was published on the school's website. The purpose of the document is to provide "framework and guidance" for reopening. The plan is prefaced by a letter from Superintendent Danny DeWitt.
"This has easily been the most challenging period of my career as it has for many of you," DeWitt wrote. "I continually monitor the information and guidance that is provided to us…Our biggest challenge is how do we keep students, teachers and patrons safe while in the school environment?"
The district fully intends on returning to school as normal as possible. The district has outlined three options in case of the need to use a hybrid of in-person classes or total remote learning. Any parents who do not feel comfortable sending their child to school this fall must email [email protected] by Aug. 7. This email address can also be used to ask questions about virtual learning. The plan emphasizes that students enrolled in virtual learning will not be able to participate in any activities or athletics.
The bulk of the plan describes how the school day will flow. All staff members and students in grades five through 12 will be required to wear face coverings throughout the day when social distancing is not possible. The district will monitor the situation to see if changes are warranted depending on the district's situation. Although students are encouraged to provide their own masks, the district will provide one for students and  teachers who would need one. The only times masks will not be required are during breakfast, lunch or outdoor activities. If a student has a medical condition preventing them from wearing a mask, they must provide medical evidence and a doctor's note.
Concerning transportation, parents are encouraged to drop off their children rather than use the bus service as much as possible. Students riding the bus from the same household will be required to sit together. All bus riders will be required to wear a mask for the duration of the route, including to any school-related trips. Buses will be loaded from back to front. Early drop-offs will not be permitted, and the school will only be open during designated hours.
To view the full reopening plan, click here.