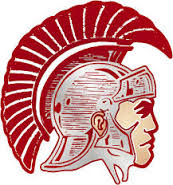 Construction on expanding Carrollton Elementary School to include pre-K, kindergarten and first grade should be completed by early August, according to Carrollton Superintendent Danny DeWitt.
The first day of school is scheduled for Aug. 25
"We have four grade levels at the elementary. We purchased some property, a house that sat near school property, that  will be our pre-k center and we are building  four additional classroom, plus a special education classroom, computer room and restrooms,"
Those young students previously attended Adams School, which will no longer be used for classes, DeWitt said.
"We may sell it (Adams School). We may have to utilize for awhile, depending on what the Fall looks like, but we will not teaching classes there next year," he said.