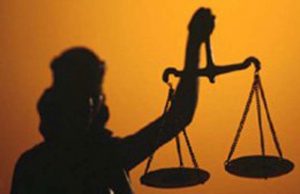 CARROLLTON, Mo.- A Carrollton, Mo., teenager is currently in custody and was formally charged in Carroll County Circuit Court on allegations of sodomy.
According to court documents, on June 1, 2018,  Corbin Gilmer, 17, was charged with one count of statutory sodomy or attempted statutory sodomy-deviate sexual intercourse with person less than 12 years of age.
Following investigation it was alleged that Gilmer engaged in deviate sexual intercourse with the victim between April 1, 2018, and May 31, 2018. On May 31, Corbin was arrested and initially denied the allegations but later confessed, into detail, the alleged crime.
Bond was set at $100,000 cash-only, no 10% allowed with special conditions. On June 4, 2018, an initial arraignment was held in which Gilmer appeared in custody by video and plead not guilty. Gilmer requested appointment of counsel and a hearing was scheduled for the morning of June 13, 2018, beginning at 9:00 a.m. He is currently in custody at the Chariton County Jail.