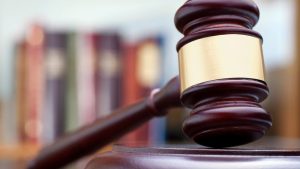 CARROLLTON, Mo.- A Carrollton resident was arrested yesterday on multiple felonies relating to child abuse.
According to the probable cause statement, on Wednesday, December 28, 2016, a child was reportedly taken to a local hospital for treatment of allegedly consuming black rat poison.
On Thursday, December 29, 2016, a children's service worker, with assistance from a sergeant with the Carrollton Police Department, conducted an interview with Rochelle Boatman, 28, at her residence, which they deemed was unsafe for children, due to animal feces being left in bedrooms for multiple days.
Boatman is being charged with two counts of felony abuse or neglect of a child and felony endangering the welfare of a child. Bond was set at $10,000 cash or licensed surety.