COLUMBIA, Mo. – Three quarters of land in Missouri is under some type of rental arrangement, stated University of Missouri Extension Professor, Ray Massey. To help understand the quality and details of said rental agreements, MU Extension distributes a Cash Rental Rate survey every three years.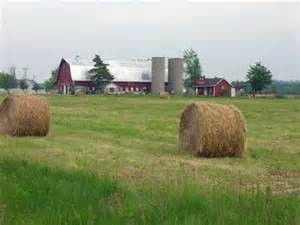 "Every year, new pieces of land are coming up and new contracts are being made," Massey said. "This kind of information gives a foundation or background as to what kind of price a person can be expecting to receive or pay."
This year marks the first time the assessment will be offered to farmers and landowners online. And as Massey explained, MU Extension hopes this new way of distributing the survey will be easier for individuals to provide timely information for other producers across the state.
"Land values and land rents are moving quite a bit," Massey said. "Iowa State just reported their last cash rental rate and it actually went up from last year, which was a reverse of a two-year trend."
The survey will be open to landowners, farmers and ranchers until July 9. It can be accessed by visiting crops.missouri.edu and clicking on the survey link. For the entire interview between Ray Massey and The Farm's Denny Campbell, listen below.