CASS COUNTY, Mo. – A report of the fatality accident in Cass County has been released by the Missouri Highway Patrol.
According to the crash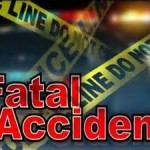 report, Roy G. Kauffman, 73, of Pleasant Hill Missouri was northbound on Highway 7, just South of 219th Street when his vehicle traveled off the roadway, struck a sign post and ditch before striking a concrete culvert.
Kauffman was pronounced dead at the scene.