CASS COUNTY, Mo. – A Fort Scott, Ks., man was left with moderate injuries following a car crash in Cass County this morning.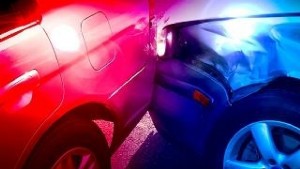 At 11:10 a.m. Tuesday, April 19, 2016, Douglas S. Fleming, 65, was traveling northbound on I-49, when he attempted to change lanes and struck the rear of the vehicle driven by Stephen B. Vinson, 32, of Overland Park, Ks. Upon impact, Vinson's car then hit the rear of a vehicle driven by Regina E. Snyder, 39, of St. Joseph, Mo.
Fleming sustained moderate injuries and was transported by Peculiar EMS to Research Medical Center.