CASS COUNTY, Mo. – A Kansas City woman appeared in a Cass County court Thursday, on a second degree drug trafficking charge.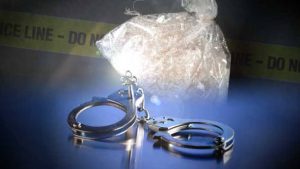 Cassey N. Reed, 32, made her first appearance with an attorney at a 9:00 a.m. case review. Reed was charged after a traffic stop in March by Raymore Police, led to the seizure of over 30 grams of methamphetamine and drug paraphernalia.
Both parties petitioned the court for a delay and the court rescheduled the case review for 9:00 a.m. on July 18th.