UPDATE: 2:11 p.m. (03/16/16)- During Moreland's hearing, neither he nor his attorney of record, Jeff Martin, appeared. Martin was released of his duties and court ordered new counsel was appointed. Due to the absences, the cause was continued to March 28, 2016, at 1:30 p.m.
CASS COUNTY, Mo. – A case review is scheduled for a rape and sodomy case in Cass County today.
The case against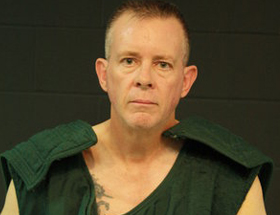 Jeffrey Dean Moreland, 56, has come to a stand still after his prior conviction for murder in another Cass County case. Moreland, who was charged in 2011 with forcible rape and two counts of forcible sodomy of a Harrisonville woman, was subsequently charged with two cold case murders after the DNA from his rape investigation matched evidence collected at homicide scenes in Harrisonville in 2008 and Kansas City in 2011.