CARROLL COUNTY, Mo. — Heavy rain across the KMZU listening area has prompted warnings from local officials.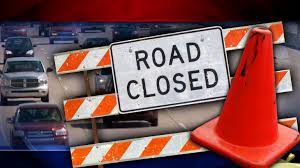 Parts of the listening area remain under a flash flood watch until Wednesday at 8:00 p.m., according to the National Weather Service, and emergency officials are reminding drivers not to drive through water over the road – remember, turn around, don't drown!
Carroll County
Route E closed at Turkey Creek
Route N closed east of Braymer
Caldwell County
Route E closed from Kirkpatrick Road to Route A near Mud Creek
Route A closed from Route E to Route KK near Mud Creek
Route KK closed from Route A to Willow Road near Mud Creek
Route B closed west of Route F junction
Livingston County
Route D closed south of Ludlow
Route DD closed east of Ludlow
Route C closed from Utica to Dawn
Ray County
Route D closed over Crooked River
Daviess County
Route M closed over Lick Fork
Linn County
Route C over West Yellow Creek from Route V to Route CC
Grundy County
Route W closed from Route WW to Route F over Hickory Creek
Route A closed over Weldon and Old Weldon Rivers
Dekalb County
Route W closed over Middle Fork Lost Creek
Further information will be provided as it becomes available.